By Richard Stobbe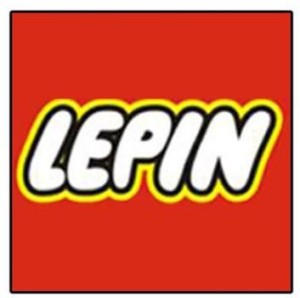 In any counterfeit battle involving the LEGO brand, we could have riffed off the successful line of LEGO Star Wars sets and made reference to the Attack of the Clones. But that's been done, and anyway the recent legal battle between LEGO Group and a Chinese knock-off cut across more than just the Star Wars line: Shantou Meizhi Model Co., Ltd. essentially replicated the whole line of LEGO-brand products, including the popular Star Wars sets, licensed from Disney, the Friends line, the City, Technic and Creator product lines, as well as sets based on licensed movie franchises, like the Harry Potter and Batman lines.  Lepin even sells a knock-off replica of the LEGO replica of the VW Camper Van, which sells under the "Lepin" brand for USD$48.00 (the Lego version sells for US$120).
The LEGO Group recently announced a win in Guangzhou Yuexiu District Court in China, based on unfair competition and infringement of its intellectual property rights in 3-dimensional artworks of 18 LEGO sets, and a number of LEGO Minifigures. This resulted in an injunction prohibiting the production, sale or promotion of the infringing sets, and a damage award of RMB 4.5 million.
While this decision is hailed as a win for LEGO, and a blow in favour of IP rights enforcement in China, the commercial reality is that 18 sets is a drop in the proverbial ocean of counterfeits for LEGO.  A quick spin around the Lepin website shows that there is a sprawling product line available to the marketplace, most of which are direct copies of the corresponding LEGO sets. These are copies in appearance at least, since the quality of the Lepin product is … different, when compared to the quality of LEGO branded merchandise, according to some online reviews.
The connectable plastic brick which was popularized by LEGO is not, in itself, protectable from the IP perspective (patents expired long ago, and the trademarks in the brick shape were struck down in Canada). This permits entry by competitors such as MEGA-BLOKS, a company that sells a virtually identical interlocking brick, but under a distinctive brand, with original set designs, and rival licensing deals of its own Рfeaturing the likes of Pok̩mon, Sesame Street, John Deere and Star Trek.
While the bricks are just bricks, the LEGO trademarks are protectable, and as LEGO established, so are the rights in three-dimensional set designs, packaging art and other elements that were shamelessly copied by the busy folks at Lepin.
Protection of market share is a complex undertaking, where an intellectual property strategy is one element.  Looking for advice on how to protect your business using IP as a tool? Contact our IP advisors to start the conversation.
Related Reading: Battle of the Blocks (looking at the battle between Lego and Mega Blocks in Canada).
Calgary – 07:00 MT
No comments