By Richard Stobbe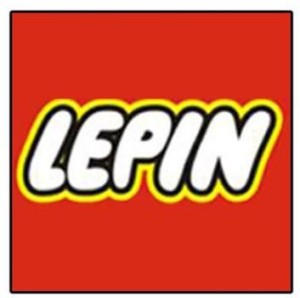 In any counterfeit battle involving the LEGO brand, we could have riffed off the successful line of LEGO Star Wars sets and made reference to the Attack of the Clones. But that's been done, and anyway the recent legal battle between LEGO Group and a Chinese knock-off cut across more than just the Star Wars line: Shantou Meizhi Model Co., Ltd. essentially replicated the whole line of LEGO-brand products, including the popular Star Wars sets, licensed from Disney, the Friends line, the City, Technic and Creator product lines, as well as sets based on licensed movie franchises, like the Harry Potter and Batman lines.  Lepin even sells a knock-off replica of the LEGO replica of the VW Camper Van, which sells under the "Lepin" brand for USD$48.00 (the Lego version sells for US$120).
The LEGO Group recently announced a win in Guangzhou Yuexiu District Court in China, based on unfair competition and infringement of its intellectual property rights in 3-dimensional artworks of 18 LEGO sets, and a number of LEGO Minifigures. This resulted in an injunction prohibiting the production, sale or promotion of the infringing sets, and a damage award of RMB 4.5 million.
While this decision is hailed as a win for LEGO, and a blow in favour of IP rights enforcement in China, the commercial reality is that 18 sets is a drop in the proverbial ocean of counterfeits for LEGO.  A quick spin around the Lepin website shows that there is a sprawling product line available to the marketplace, most of which are direct copies of the corresponding LEGO sets. These are copies in appearance at least, since the quality of the Lepin product is … different, when compared to the quality of LEGO branded merchandise, according to some online reviews.
The connectable plastic brick which was popularized by LEGO is not, in itself, protectable from the IP perspective (patents expired long ago, and the trademarks in the brick shape were struck down in Canada). This permits entry by competitors such as MEGA-BLOKS, a company that sells a virtually identical interlocking brick, but under a distinctive brand, with original set designs, and rival licensing deals of its own Рfeaturing the likes of Pok̩mon, Sesame Street, John Deere and Star Trek.
While the bricks are just bricks, the LEGO trademarks are protectable, and as LEGO established, so are the rights in three-dimensional set designs, packaging art and other elements that were shamelessly copied by the busy folks at Lepin.
Protection of market share is a complex undertaking, where an intellectual property strategy is one element.  Looking for advice on how to protect your business using IP as a tool? Contact our IP advisors to start the conversation.
Related Reading: Battle of the Blocks (looking at the battle between Lego and Mega Blocks in Canada).
Calgary – 07:00 MT
No comments
.
By Richard Stobbe
In Part 1 (Can Smart Contracts Really be Smart?), we looked at "smart contracts", what might be called "programmatically executed transactions" or PETs. This concept refers to computers programmed to automatically executes certain transaction steps, provided certain conditions are met, illustrated by the vending machine analogy.
In Part 2 (Smart Contracts (Part 2): Intermediaries? We Don't Need No Stinkin' Intermediaries!), we pointed out that users of private shared (DLT) ledger systems must be aware of the attendant costs of switching to new intermediaries, and the legacy costs of continued dependence on old intermediaries.  To borrow a phrase from The Who, "Meet the new boss… same as the old boss."  In other words, don't be fooled into thinking that intermediaries will disappear; they merely change. Managing the intermediaries remains a challenge.
In this final instalment of our series, we look at the opportunities and limits of smart contracts. I want to emphasize a few points:
Placing Smart Contracts in Context

: First, it's worth emphasizing that smart contracts or PETs are merely one element of the whole DLT permissioned ledger ecosystem. The smart contract enables and implements certain important transactional steps, but those steps fit within the broader context of a matrix of contractual relations between the participants. Many of those relationships will be governed by "traditional" contracts. This traditional contract architecture enables the smart contract workflow.  The take-home point here is that traditional contracts will remain a part of these business relationships, just as intermediaries will remain part of business relations. Let me provide an example: the Apple iTunes ecosystem contains a number of programmatically executed transactions. When a consumer chooses a movie rental, a song download or a music subscription, the order fulfilment and payment processing is entirely automated by software. However, users cannot participate in that ecosystem, nor can Apple obtain content from content producers, without an overarching set of traditional contracts: end user license agreements, royalty agreements, content licenses, agreements with payment providers. Those traditional contracts enable the PET, just as the PET enables the final transaction fulfillment.

Changing Smart Contracts

:  Once a PET is set loose, we think of it as a self-actuating contract: it cannot be changed or altered or stopped by humans.  The inability of humans to intervene is seen as a positive attribute - it removes the capriciousness of individuals and guarantees a specific pre-determined machine-driven outcome. But what if the parties decide (humans being humans) that they want the contract to be suspended or altered? Where humans control the progression of steps, they can decide to change, stop or reverse at any point in the workflow. Of course we're assuming that this is a change or reversal to which both parties agree. But what is the mechanism to hit "pause", or change a smart contract once it's in midflight?  That remains a challenge of smart contracts, particularly as PET workflows gain complexity using blockchain-based technologies.

One solution may be found within those traditional contracts, which can be drafted in such a way that they allow for a remedy in the event of a change in circumstances to which both sides agree, even after the PET has started executing the steps it was told to execute. In other words, the machine may complete the tasks it was told to do, but the humans may decide (contractually) to control the ultimate outcome, based on a consensus mechanism that can override the machine after the fact.  This does have risks – it injects uncertainty into the final outcome. It also carries benefits – it adds flexibility to the process.
Another solution may be found in the notion of "hybrid contracts" which are composed in both machine-readable form (code) and human-readable form (legal prose).  This allows the parties to implement the consensus using a smart contract mechanism, and at the same time allows the parties to open up and change the contract terms using more traditional contract methods.

Terminating Smart Contracts

:  Finally, consider how one party might terminate the smart contract relationship. If the process is delegated to self-executing blockchain code, how can the relationship be terminated?  Again, where one party retains the ability to unilaterally terminate a PET, the final outcome is uncertain, and one of the chief benefits of smart contracts is lost. Too much flexibility will undermine the integrity of the process.  On the other hand, too much rigidity might slow adoption of certain smart-contract workflows, especially as transaction value increases. A multilateral permissioned mechanism to terminate the smart contract must be considered within the system. Participants in a smart contract permissioned ledger will also have to consider what happens with the data that sits on the (permanent, immutable) ledger after termination. When building the contract matrix, consider what is "ledgerized", what remains in non-ledgerized participant databases, and what happens to the ledgerized data after contract termination.
If you need advice in this area, please get in touch with our Emerging Technology Group.
Calgary – 07:00 MST
1 comment