.
By Richard Stobbe
At the intersection of this Venn diagram  [ Artificial Intelligence + Copyright + Art ] lies the work of a Paris-based collective.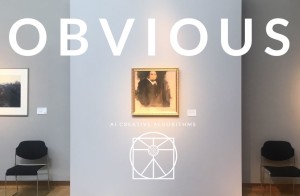 By means of an AI algorithm, these artists have generated a series of portraits that have caught the attention of the art world, mainly because Christie's, the auction house,  has agreed to place these works of art on the auction block. Christie's markets themselves as "the first auction house to offer a work of art created by an algorithm".  The series of portraits is notionally "signed" (𝒎𝒊𝒏 𝑮 𝒎𝒂𝒙 𝑫 𝔼𝒙 [𝒍𝒐𝒈 𝑫 (𝒙))] + 𝔼𝒛 [𝒍𝒐𝒈(𝟏 − 𝑫(𝑮(𝒛)))]), denoting the algorithm as the author.
We have an AI engine that was programmed to analyze a range of prior works of art and create a new work of art. So where does this leave copyright? Clearly, the computer software that generated the artwork was authored by a human; whereas the final portrait (if it can be called that) was generated by the software.  Can a work created by software enjoy copyright protection?
While Canadian courts have not yet tackled this question, the US Copyright Office in its Compendium of US Copyright Office Practices has made it clear that copyright requires human authorship: "…when a work is created with a computer program, any elements of the work that are generated solely by the program are not registerable…"
This is reminiscent of the famous "Monkey Selfie" case that made headlines a few years ago, where the Copyright Office came to the same conclusion: without a human author, there's no copyright.
Calgary – 0:700 MST
Photo Credit: Obvious Art
No comments