By Richard Stobbe
Last month, Amazon made its first delivery via drone with its Prime Air service. Remember, this is an e-commerce company not a drone manufacturer. Amazon is pushing the limits in the use of unmanned aerial vehicles (UAVs) and is laying the groundwork for an IP protection portfolio for this technology, even where it does not apparently benefit Amazon's core business. This shows that innovation can open up other product channels that could be licensed, for example, to drone manufacturers. For instance, Amazon's newest issued patent relates to a mini-drone to assist in police enforcement. Think of a traffic stop which is accompanied by the whine of a small pocket-sized drone that can monitor and record the interaction or chase bad guys.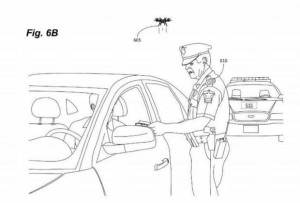 Other innovations are squarely within Amazon's core competencies of order fulfillment. Another recently issued patent seeks to protect drones from being hacked and rerouted en route.
Another application filed in April 2016 describes an aerial blimp-like order fulfillment center utilizing UAVs to deliver items from above. This shows that the growth in drone-related patents will not all be related directly to the individual drones, but rather will relate to the evolving ecosystem around the use of UAVs, including remote control technologies, payload innovations, docking infrastructure, and commercial deployments such as the Death Star of e-commerce.
Calgary – 07:00
No comments